Sensor technology company, BeBop Sensors announced on Tuesday, 22 October 2019, that it has integrated its Forte Data Glove with the Oculus Quest to deliver the world's first all-in-one VR enterprise training and design system.
The BeBop Sensors Forte Data Glove combined with Oculus Quest aims to provide a complete VR headset/data glove solution that fits in a small bag for easy shipping with almost no set-up for on-the-go VR enterprise training and maintenance. The integration allows wearers to do real practical things in the virtual world with natural hand interactions. The gloves also provide touch-feedback, making the virtual world more tangible.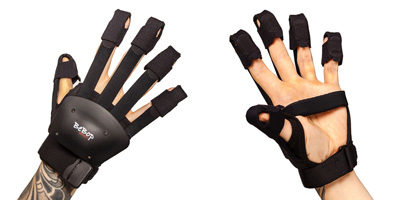 To combine the BeBop and Oculus VR technologies, BeBop Sensors integrated its hand-tracking technology with the Oculus controllers' 3D tracking; and customised BeBop Sensors' full SDK and haptic feedback system to the Oculus Quest environment. The glove comes with an under 6 millisecond response time and all-day battery life. It features a comfortable design that fits almost everyone.
Here's a closer look at the haptic glove:
Comfortable, breathable open palm design that fits most people.
Powerful haptics for an intuitive feel of different textures and surfaces.
Long battery life for all-day use.
Fast sensor speeds at 160Hz.
Waterproof sensors.
160 frames per second data rate for instantaneous response times.
10 smart fabric bend sensors located above each knuckle provide bend accuracy and repeatability at +/- 1.5 degrees.
6 haptic actuators, located on 4 fingertips, the thumb, and the palm.
Micro USB-C connector charges the internal lithium battery in 2 hours.
Calibration in under 5 seconds.
Edited by Jenna Cook
Follow Jenna Cook on Twitter
Follow IT News Africa on Twitter